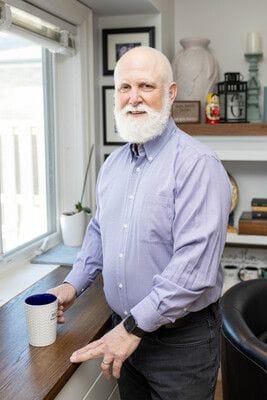 I moved from St. Leonard, Quebec with my parents and 3 siblings to Brampton, Ontario at 13. Honesty, compassion and reliability were an integral part of my modest upbringing.
I worked as a real estate agent for 10 years, which taught me the value of customer service, but it wasn't my passion. I realized that what I really wanted to do was help people manage their finances so that they still had money left over for living and saving after purchasing a home.
After earning my license in finance and insurance, I worked as a financial advisor at an agency for 3 1/2 years and loved it. In 2000 I ventured out on my own as CSR Wealth Management (CSR stands for Compassion, Service, Reliability) and I've never looked back. As a financial advisor, it brings me great joy to help people in good times and to support them through difficult times. I love what I do!
My Approach
Initial Meeting: Get to know each other, gather information and review fees.
Second Meeting: Preliminary recommendations.
Third Meeting: Confirm investment strategy, sign and invest!
Available Anytime: Questions? Contact me; I'm always happy to help.
6-Month Check-In: Call to review portfolio & answer questions.
Annual Check-In: Meet to review & adjust portfolio as needed.

Let's Work Together To Reach Your Financial Goals
While I know there are many ways to invest your money, I feel confident that the level of service I offer my clients goes beyond what any robo advisor or bank could offer. This is what you can expect from me: